The STAPCON
About us
STAPCON is a modern and growing engineering office, which since 1997 supports companies in a wide range of industries nationwide in a wide range of tasks.
Our Motto
Know How
As a modern service company, good service is the top priority for us! So it is our maxim to satisfy you as a customer – because we are only satisfied when you are.
It is a matter of course for us to provide services exclusively by qualified specialists with extensive practical experience and to document all activities carefully. All of our 15 employees are contractually obliged to update their expertise regularly by means of qualified training measures.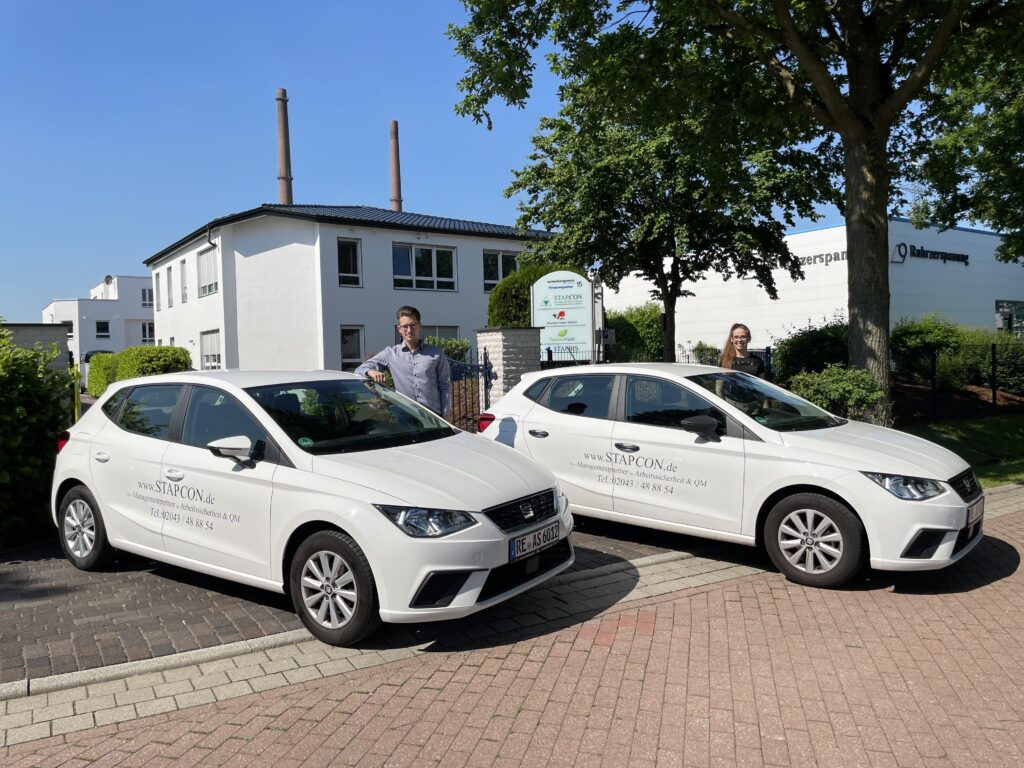 Our Team
We advise companies from a wide range of industries in all aspects of occupational safety and health. In order to be able to meet the extensive requirements of the various industries, we have set up our team with a broad range of skills. Our competence range extends from specialists and experts for occupational safety, safety and electrical engineers to state-certified mechanical engineers, rounded off by certified data protection specialists.
Our aim is to always find the best possible solution for the needs of our customers.
To ensure long-term success, we set ourselves ambitious goals and follow a clear vision: To prevent damage of all kinds to our customers and their employees by means of preventive measures.
In addition to the economic success of our customers, safety at work and the health protection of our employees are paramount in our services. Team spirit and solidarity are indispensable for us to achieve our vision. Our basis for further development together is a positive attitude to our challenges.
We promote a constructive and fair working environment and give our employees the flexibility they need to perform outstandingly and give them responsibility for decisions and results.
Career with us
Are you interested in working for large German companies and training providers?
As a renowned consulting company, we are looking for committed and motivated employees.
Do you want to contact us?
Use our contact form on our contact page or write us a direct mail.
We are looking forward to a successful collaboration!
Our social commitment
As a company, we take care of our fellow human beings.
Therefore, we take the initiative and promote local events, teams and are qualified and certified for several entrepreneurial activities.